THE FUZZSTORE IS BACK IN ACTION!
For ordering and payment details please write to
FUZZGEAR
SHIRTS - all sizes!
THAT'S RIGHT KIDS! Now YOU can be the coolest ghoul in school!!! Ditch those drab duds and join the IN crowd! The official FUZZTONES T-SHIRT comes in Small, Medium and Large. Each shirt is adorned with cryptic skull & crossed Vox Phantoms, and the infamous FUZZTONES logo (in tombstone white), against a background of ominous black!
Ringo Starr's daughter, Lee, donning her favorite shirt!
CDs & Vinyl!
IN FUZZ WE TRUST - Vinyl only
(Stag O Lee)
After 10 long years of silence, Rudi's top secret project has finally been completed. 60s legends salute the Fuzztones: The Monks, The Strawberry Alaram Clock, Gonn, Sky Saxon, Sean Bonniwell, The Shadows of Knights, Vanilla Fudge, Tropics, Electric Prunes, Pretty Things, Davie Allen... IN FUZZ WE TRUST, the greatest Tribute Album ever assembled!
Snake Oil - CD/Vinyl (Third Ear Records)
This Israeli release features 36 Fuzztones rarities, including previously unreleased studio and live cuts as well as alternate versions and tracks formerly available only on rare comps. Also included are radio and TV interview snippets and celebrity appearances by the Music Machine's Sean Bonniwell, Question Mark, Paul Revere & The Raiders' frontman Mark Lindsay, Ian Astbury, MTV legend Martha Quinn, John Peel, and Little Steven. Now, available also as Vinyl (Cleopatra Records/USA)!
Preaching To The Perverted - CD
(Stag-O-Lee)
Released january 28th, 2011! A dozen new originals! Recorded and mixed entirely analog!
Horny As Hell - CD (No Fun Records)
The Fuzztones' newest masterpiece, recorded at Candybomber Studio, has been released on CD and Vinyl. This No Fun Version features the bonus track "Caught You Redhanded."
Tribute Album I - CD(Sin Records)
A Fuzztones tribute album or more rightly a Fuzztones double tribute album. Featuring forty two bands / tracks culled from all four corners of the globe and rightly paying homage to one of THE great unsung heroes of the whole garage scene. The origins of the idea prompted by Italy's Lysergic Love who feature here getting to grips in fine style with 'Hurt on Hold'. Word has it the Fuzzy dudes where so enamoured with the concept that they put out a message on their website requesting potential covers and received enough material to fill a further two sets. - Mark Barton - LOSING TODAY
Tribute Album II - CD(Twist Records)
Just as Volume I this album features over 40 bands from all over the world doing their takes on FUZZTONES classics! Artists featured this time around include the Cult's Ian Astbury, Italy's Sick Rose, Berlin's Magnificent Brotherhood, What For, and Queensgang Orchestra (delivering an astounding swing version of "She's Wicked"!), Australia's Doll Squad, Ireland's Urges, Mad Mike's Live Ones, Dortmund's Cheeks, Boss Martins from the U.S.A. delivering a killer version of "Blood From A Stone" Italy's Hangee V and the Preachers, with Rudi Protrudi guesting on lead vocals for a song especially written for this album!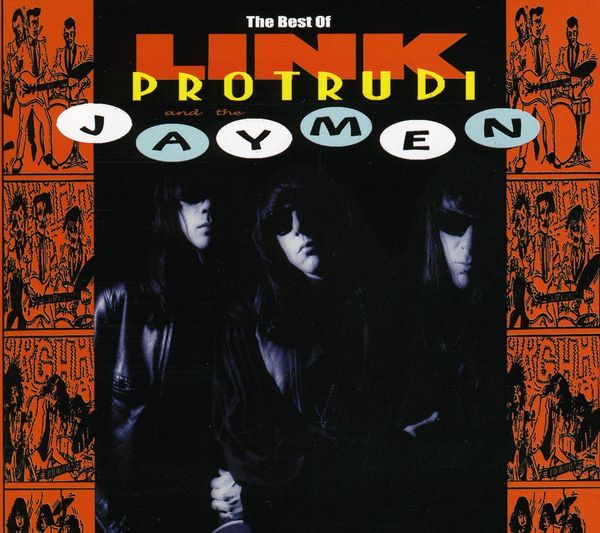 Link Protrudi & The Jaymen
CD / Vinyl
(Go Down Records)
Digipack with 20 pages booklet containing info, full discography, a poster and the dirtiest, most vitriolic and danciest 26 TRACKS in the last 20 years!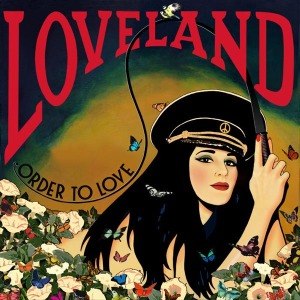 Lana Loveland - Order To Love CD
(Bellaphon)
10 Tracks of Psychotropic Feline Freakiness from Fuzztones' organist Lana Loveland! With Lana on vox and vox continental, Lenny Svilar on guitar, Rudi Protrudi on bass, and Alex Tenas on drums. This CD will take you to unknown realms. More info: www.lanaloveland.com


For ordering and payment details please write to
FUZZGEAR